What does the Lieutenant Governor do?
Lieutenant Governor Howie C. Morales fulfills his constitutional and statutory duties by serving as President of the New Mexico Senate; by serving as Acting Governor when Governor Michelle Lujan Grisham is out of the state; by providing constituent services; and by serving as a member on several boards, commissions, and councils. He also serves as a statutory member of the governor's executive cabinet.
President of the Senate
When the New Mexico State Legislature is in regular, special, or extraordinary session, Lieutenant Governor Morales presides over the State Senate. Lieutenant Governor Morales has presided over the Senate during Legislative Session since assuming office in January, 2019. He has made a concerted effort to work with Senators from both parties and will continue to preside in a fair, orderly, and professional manner.
Acting Governor
When Governor Lujan Grisham is out of the state, Lieutenant Governor Morales becomes the Acting Governor until she returns. During such times, the Office of the Lieutenant Governor operates at a higher level of awareness and increased involvement with the Governor's staff and department heads. This ensures effective communication and availability in the event that any matter requires immediate attention. The Office of the Lieutenant Governor always informs the Governor's Office as well as the Secretary of State's Office of any planned trip out of the state in a timely manner. This allows for the appropriate coordination between the Governor's Office and the Secretary of State's Office to take place. In a case where Lt. Governor Morales and Governor Lujan Grisham are both out of the state, the Secretary of State serves as Acting Governor.
Serves as Ombudsman to the citizens of New Mexico
By New Mexico State Statute, Lieutenant Governor Morales serves as the Ombudsman for New Mexico. In this capacity, the Office of the Lieutenant Governor works to facilitate and promote the cooperation and understanding between the people of this state and the agencies of state government. This is accomplished by assisting constituents in their dealings with such agencies and by assisting the agencies in explaining their functions, duties, and administrative procedures. All complaints, requests, or special problems received are referred to the proper agency in a timely and courteous fashion, and addressed accordingly.
Boards and Commissions
Lieutenant Governor Morales currently serves as a member, ex-officio, or participates on the following boards and committees:
State Board of Finance
New Mexico Border Authority
New Mexico Children's Cabinet
Community Development Council
Military Base Planning Commission
Mortgage Finance Authority
New Mexico Spaceport Authority
New Mexico Youth Alliance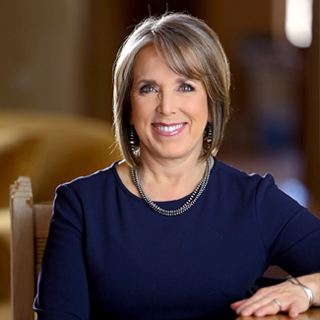 The Office of Governor Michelle Lujan Grisham is located on the 4th floor of the New Mexico State Capitol in Room 400.
Address:
490 Old Santa Fe Trail Room 400
Santa Fe, NM 87501
Phone: (505) 476-2200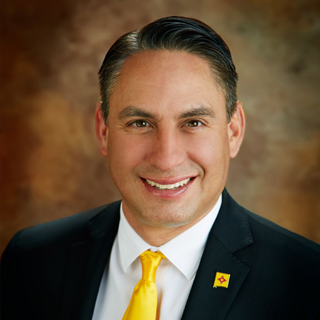 Lt. Governor - Howie Morales
The Office of the Lt. Governor Howie Morales is located on the 4th floor of the New Mexico State Capitol in Room 417.
Address:
490 Old Santa Fe Trail Room 417
Santa Fe, NM 87501
Phone: (505) 476-2250