Lieutenant Governor Howie Morales
As New Mexico's Lieutenant Governor since 2019, Howie Morales been an outspoken leader for students, educators, and classrooms – and a strong voice for small businesses and rural communities. He has been a champion for supporting the state's colleges, universities, and career and technical programs. Howie has advocated successfully for better pay, benefits, and more respect for educators throughout the entire educational system.
Throughout his term in office as a close working partner of Governor Michelle Lujan Grisham (the only Hispanic Governor/Lt. Governor team in the nation today), Howie pushed effectively for better compensation for state employees for the critical work they do for New Mexico daily, and to address the chronic vacancies State agencies faced.
Soon after taking office in 2019, Governor Michelle Lujan Grisham asked Lt. Governor Morales to take charge of the State Public Education Department. He did that job until a permanent Secretary could be named later.
He was instrumental in the creation of the new Early Childhood Education and Care Department to focus scattered State efforts to assist families and their children, an idea he championed as a legislator. Only three years in existence, it is already getting high marks nationally. The Department was ranked #1 in the U.S. in identifying and diagnosing developmental disabilities and delays in infants & toddlers, and coordinating services for them.
Howie has fought for more Afterschool and Summer Learning programs across New Mexico, resulting in a historic $20 million appropriation in 2023 for Boys and Girls Clubs and other programs, especially in rural New Mexico where the need is greatest.
As Lieutenant Governor, Howie serves as Chairman of the Aerospace States Association's New Mexico Chapter, promoting that exciting new industry in the state. He oversees meetings of the State Board of Finance, which supervises and provides oversight of the fiscal affairs of New Mexico. Howie also serves on the state Mortgage Finance Authority Board of Directors, supporting affordable housing and home ownership for New Mexicans. He is a member of the board of the New Mexico Border Authority, providing leadership in the development of the state's burgeoning international ports, and supporting new infrastructure, trade opportunities and job opportunities for a productive economy along the border.
Howie has been a thought leader with the National Lieutenant Governor's Association, where he has served on the Policy Committee of that body, composed of his fellow second-in-command colleagues.
Prior to becoming the state's 30th Lieutenant Governor, he served in the New Mexico Senate for 11 years on the influential State Legislative Finance Committee.
Responding to the upsurge nationally of gun attacks in schools, Howie is working to convene top school and law enforcement leaders, and other key community stakeholders across New Mexico, to hold a broad School Safety Summit in the Fall. The summit will seek to find proactive solutions for protecting New Mexico children and educators.
Howie had the honor recently of being inducted into the Softball Hall of Fame of the New Mexico United States Specialty Sports Association in recognition of three state championships and 20 years as a member of the Grant County Sox softball team. He is also a member of the "High School Baseball Coaches" New Mexico Hall of Fame.
A native of Silver City, where he still resides with his two children, Howie earned a PhD in Education from New Mexico State University – going on to be a classroom teacher and successful coach for a decade.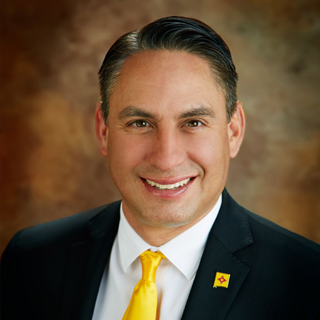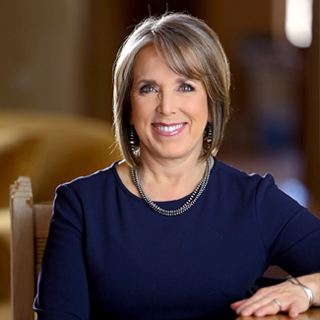 The Office of Governor Michelle Lujan Grisham is located on the 4th floor of the New Mexico State Capitol in Room 400.
Address:
490 Old Santa Fe Trail Room 400
Santa Fe, NM 87501
Phone: (505) 476-2200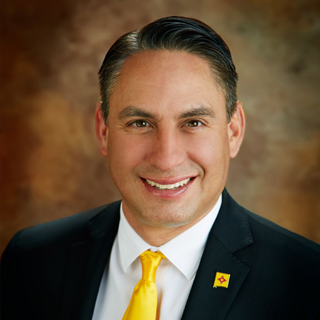 Lt. Governor - Howie Morales
The Office of the Lt. Governor Howie Morales is located on the 4th floor of the New Mexico State Capitol in Room 417.
Address:
490 Old Santa Fe Trail Room 417
Santa Fe, NM 87501
Phone: (505) 476-2250